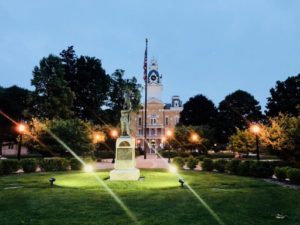 Hillsdale College is a small (1,500 students) private conservative Christain college in Michigan founded in 1844.  The College does not accept ANY federal money so they are free to set their curriculum as they see fit.  They offer a very classical liberal arts lower division education with emphasis on the history of western civilization and the classical political and social principles underlying our American Constitution.  We had 4 one hour classes each day with 4 different professors…so interesting.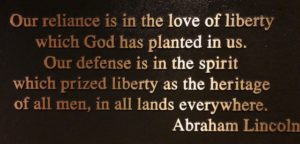 We are staying in an on campus hotel which consists of 36 rooms,  multiple conference rooms and cozy gathering spots.  They even had a 1000 piece puzzle for us to work on.  Talk about servant leaders…the first person out the door to help us "move in" was John Cervini.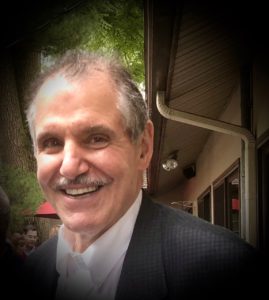 John is the director of institutional Advancement at the college and a wonderful person. He is also a new friend for us on the Road of Life.  
The cost of the course includes 3 meals a day, cocktail parties, & a BBQ, lectures at lunch, and Q & A in the evening.  Did I mention that the food is fabulous?  Tuesday night we went to The Lodge where several in our group went skeet shooting.  They have an absolutely amazing shooting facility and their women's shooting team has been their college division champs five out the last seven years! On a tour of the campus we learned that nothing is locked down…it doesn't need to be.  We were told that the students don't have lockers, just cubby holes where they leave everything from computers to purses with no worry of anything being stolen.  Remember when we used to leave our front doors unlocked?  This was very refreshing.  In Long Beach you can't even leave you bike out front for a few minutes unattended or it will be gone.  When we first moved to Redding, we often left our door unlocked…unfortunately, not any more.