Colonial Williamsburg is several blocks square and represents life as it was around the time of the colonies started their fight for independence from British rule 1776.  There was a span of about 150 years from the settlement of Jamestown (very close to Williamsburg), with prosperity and growth and little in the way of British interference.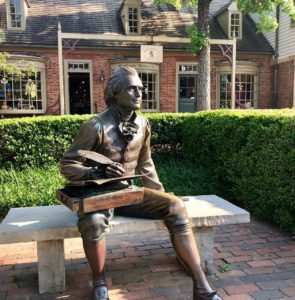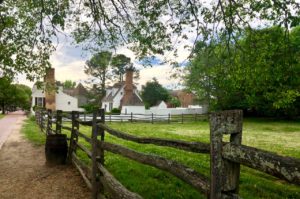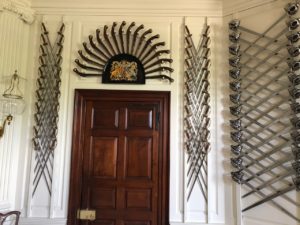 Each store front or house teaches something different about the culture at that time from the courthouse, mercantile, millinery, blacksmith, to the coffee house.  Everyone is in authentic period dress and is well versed in history and happy to answer any question you may have.
One of the activities Doug and I found most educational was a 45 minute soliloquy by James Madison and another by Thomas Jefferson.  We also loved a performance by a free Negro woman that owned 53 acres of land, was a laundress, and actually owned 1 slave.  From her perspective the authors of the Delectation of Independence were "gentry" and only represented 5% of the population at the time.  She believed that the rest of the population had little to say about the goings on of the government…hum, sound familiar?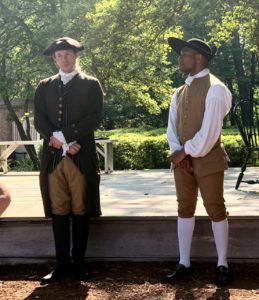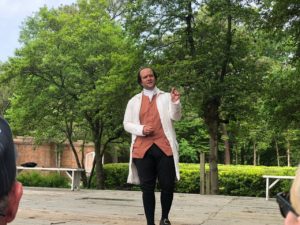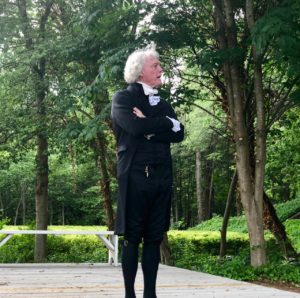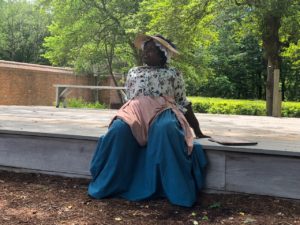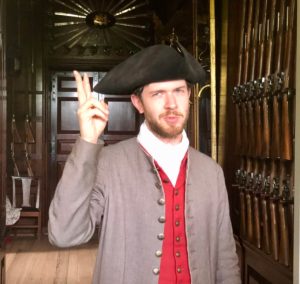 This particular activity was on an open stage behind the Governor's Palace on a beautiful lawn and under huge shade trees.  We complained about the heat 90 degrees and 50% humidity.  Since the majority of Williamsburg's activity are outdoors, we look back and are thankful it didn't rain, as it has been for the last 2 days.
The entire area has been beautifully maintained always with an eye for authenticity.