We have been in Washington DC for 2 weeks now and a bit of a routine is emerging.  430 am sharp the birds wake up and announce the day.  The breeze is cool and the sun is shining through the trees…makes me happy.  Our GPS has taken us though some neighborhoods that would not be featured in a brochure touting WDC.  We have also seen the beautiful campus of The University of Maryland.  Washington DC is sort of like Disneyland, pleasing to the eye and very exciting, but there are a lot of plain and ugly tunnels under the surface.  "Beauty is only skin deep" comes to mind.  The real beauty is in the people we have met.
Today we stepped out of routine and went for a bike ride on the C&O Canal trail that runs 184 miles along the north bank of the Potomac River.  This canal was originally a business venture of George Washington AFTER the revolutionary war and before he became our first president. It has been preserved as an historic park and is there for everyone to enjoy…such beauty just outside our capitol.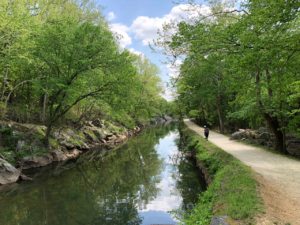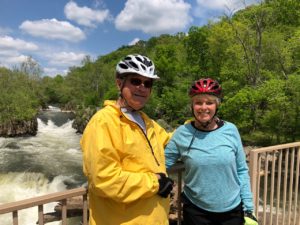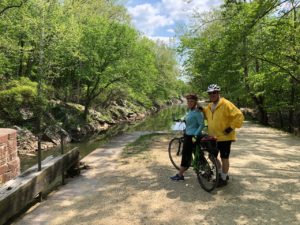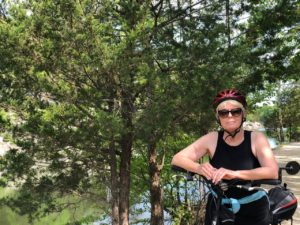 Back in Long Beach and Aliso Viejo … grandchildren
Madi just finished her first year of college and has moved out of her dorm and back home for the summer.
Morgan is just finishing the most demanding year of high school and is starting to think about colleges.  A big shout out to her for high scores on her SAT  1420 out of 1600.  Go Mo Mo!
Rosie is doing what Rosie does with great flair.  She started teaching me how to do my makeup when she was 10 years old.  I never looked so good…problem is, I can't duplicate what she does on my own.
Paige is recovering from her allergic reaction to penicillin.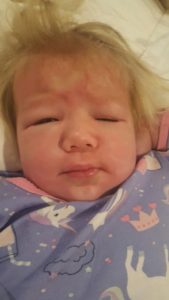 Dylan is playing baseball just like his dad, uncles, and grandpa.
Malia had her first dance recital.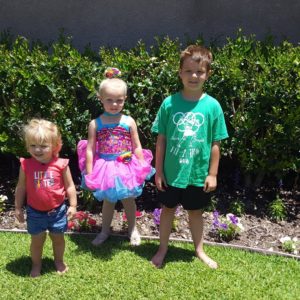 Charlotte is preparing for her first birthday.