June 30,  2015  In to Canada, Waterston Lakes
Today we went up the road into Canada via the Chief Mountain entrance.  The first WOW was the wild flowers…….white,blue, yellow, pink, purple all along the road for miles….the day clear and the sky cloudlessly blue.  We passed range cattle that were casually walking in the road and more than one bull smiled at us.  With the top off our Jeep, we almost have a convertible.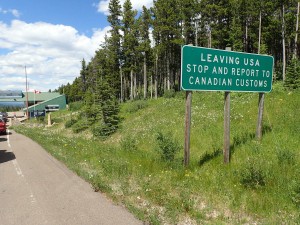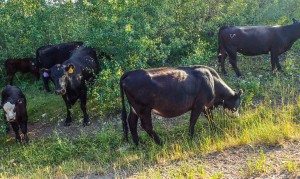 The next WOW was turning a bend and seeing the Prince of Wales Hotel perched up on a knoll at the upper end of Waterston Lake.  This is the same vintage as all the lodges built in Glacier with magnificent windows overlooking the lake.  I should like to return for High Tea.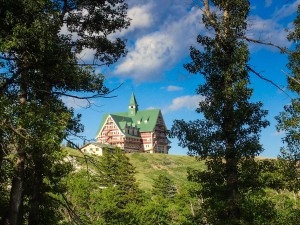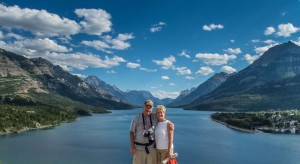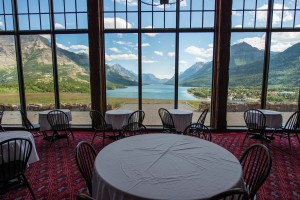 Waterston Village is quaint with a Main Street with high end shopping and very appealing restaurants.  There is a small marina, beach, and bike paths.   I want to spend a few days here, but reservations in the in town RV park are not to be had :  (    The guy at the bike shop said in winter the snow reaches the roof of the shop and that only 42 people remain in the town through the winter months.  I realllllly want more time here.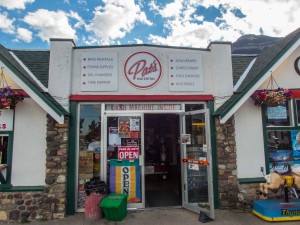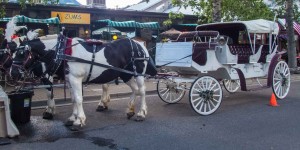 I was saddened by the news that Paula Blosser died.  She is from Long Beach and an original member of our investment club, Wins.